QMO is very excited to welcome a celebrity guest conductor for the Best of British: Nigel Gaynor is currently the music director/conductor for Queensland Ballet and is internationally renowned for his work with various ballet companies around the world. He has spent the last decade working in the UK, and has very generously shared his spare time to work with our orchestra in between a very busy season of QB's 'Midsummer Night's Dream'.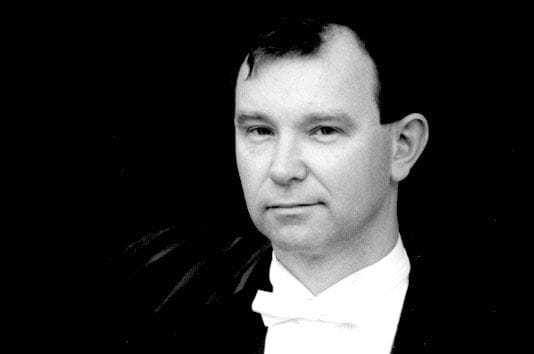 We had our first rehearsal with Nigel last Sunday, it was clear that the rehearsal was a pleasurable experience for all as the whole orchestra was in awe of their celebrity conductor. Our members were full of enthusiasm and passion, even if the first few notes were wobbly; these were transformed into magnificent music within two hours under his tutelage. All of us feel privileged to work with someone of his calibre and hope our audience on Sunday 17th April will be in awe of the sound that he has inspired us to produce.
Nigel and Ryan, with the orchestra have worked hard to bring you a fantastic program of music from the British Isles, including some magnificent Operatic works, such as Rule Brittania and Dido's Lament. These will be sung by Tanya Cooling, yet another world-renowned celebrity, a New Zealand Soprano who has worked extensively in Europe, including the English National Opera. It is a rare opportunity for QMO to work with a professional with such mesmerising voice and we can't wait for you to hear it in The Old Museum.
Don't forget to buy your tickets now, as we are sure it will be a sell-out!
Date: Sunday April 17th
Time: 2pm
Venue: The Old Museum, Bowen Hills
Tickets: General Admission $30/ Concession $25