Charities
Through our cultural initiatives and community activities, Ashintosh raises funds not only for its Teddy Bear Hospital program and Innovation Grants, but we also generate funds towards specific charities.
Since 2010, Queensland Medical Orchestra and Choir has contributed to charities with proceeds from their concerts. Just to name a few, these included community groups such as the Hear and Say Centre, medical charities such as the Cure for Life Foundation, local services such as the Doctor's Health Advisory Service and international disaster relief such as the Red Cross HaiyanTyphoon Appeal in 2013.
2015 was a very successful year, where we raised over $15000, and presented our donation to the following charities:
Legacy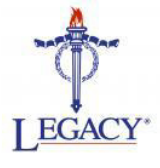 Legacy is a charity providing services to Australian families suffering financially and socially after the incapacitation or death of a spouse or parent, during or after their defence force service. Legacy currently care for around 90,000 widows and 1,900 children and disabled dependants throughout Australia. Additional donations can be made to Legacy through their website: www.legacy.com.au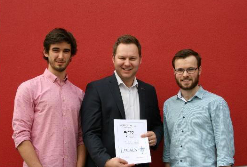 2015 Ashintosh Treasurer Tom Pearson and Managing Director Will Nicols with CEO of Legacy Queensland
Wesley Research Institute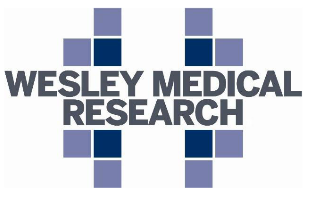 Wesley Medical Research Ltd., established in 1994, is an independent, not-for-profit medical research institute located in the grounds of The Wesley Hospital in Brisbane. The Institute is limited by guarantee and governed by a Board of Directors and a company Constitution.
WMR research support services:
Funding research projects.
Scientific research plan assistance.
Biostatistical support.
Research education and training.
Research collaborative network establishment.
Infrastructure (facilities and equipment).
Clinical trial services.
Tissue banking.
Data management.
"Immediate improvements in patient care and quality of life through medical research."
"A leader in medical research acknowledged for achieving excellence and innovation in patient care. WMR fosters a strong research culture in The Wesley Hospital, linking medical research and clinical practice. WMR is focused on maximising research benefits through collaborating with other stakeholders."
Working directly with patients, research by our clinicians is improving patient care and quality of life through:
Faster, more accurate diagnosis.
Fewer, less severe side effects.
New treatments for faster, improved recovery.
Find out more about Wesley Research Institute: www.wesleyresearch.org.au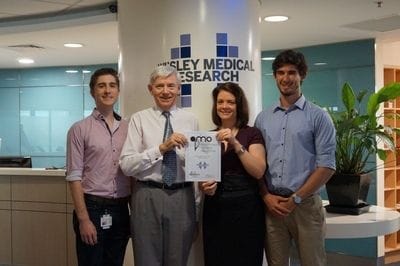 2016 President of UQMS Tom Pearson and Managing Director of Ashintosh Mitchell Cox presenting to WRI Staff.
Micah Projects Inc
Micah Projects is a community based not-for-profit organisation with a vision to create justice and respond to injustice at the personal, social, and structural levels in church, government, business and society.
Micah Projects believe that every child and adult has the right to a home, an income, healthcare, education, safety, and dignity. Micah Projects provides a range of support and advocacy services to individuals and families. Their Mission Statement is to respond to people who experience exclusion, poverty, injustice and social isolation so that they may experience inclusion, economic wellbeing, justice and connection within their community of choice.
Micah Projects run a wide range of community services, from domestic violence support, mental health services to support housing. They are funded by the Queensland Government, corporate sponsors and individual donors. You can help in contributing to their invaluable work with fundraising activities, volunteering or donations. Find out more on www.micahprojects.org.au
Ashintosh Managing Director Mitchell Cox with Micah Project Inc's CEO Karyn Walsh