Ashintosh News
May 2018
Congratulations to the winners of the Ashintosh Foundation May Ball Raffle!

- 1st place goes to Heidi Lui, winning a night on the Gold Coast at QT hotel, a Snap Fitness Spring Hill 3 month membership (with 3x personal training sessions), and a $100 voucher for Corbett and Claude!
- 2nd place goes to Will Chelepy, winning a 6 month membership for Snap Fitness Milton, a MIPS sponsored stethoscope, and a $50 voucher for Indooroopilly Shopping Centre
- 3rd place Josh Case, winning a 3 month membership at Snap Fitness West End, a 1 week meals package with Youfoodz, a $100 voucher for Corbett and Claude, and $50 for IGA St. Lucia
- 4th place goes to Simon Baarbe: winning a Merlo coffee hamper, a $50 voucher for IGA St Lucia, $25 for Corner Stone Cafe, and a 'Discover Brisbane' book signed by the Lord Mayor Graham Quirk
- And finally, 5th place to McKenna Kormanik winning a $50 voucher for IGA St. Lucia, and a $25 Voucher for Pitch and Fork.
Thank you to everyone for supporting the Ashintosh foundation, we can continue to support children's health in Queensland thanks to your kind donations. A big Thank you goes out to our awesome sponsors, for donating these wonderful prizes.
April 2018
Teddy Bear Hospital
Congrats to the Toowoomba Rural Clinical School on establishing regular Teddy Bear Hospital visits in the local Toowoomba community. Phase 2 UQ Medical Students have successfully visited local primary schools to discuss healthy habits, including the importance of visiting the doctor, healthy eating, and exercise.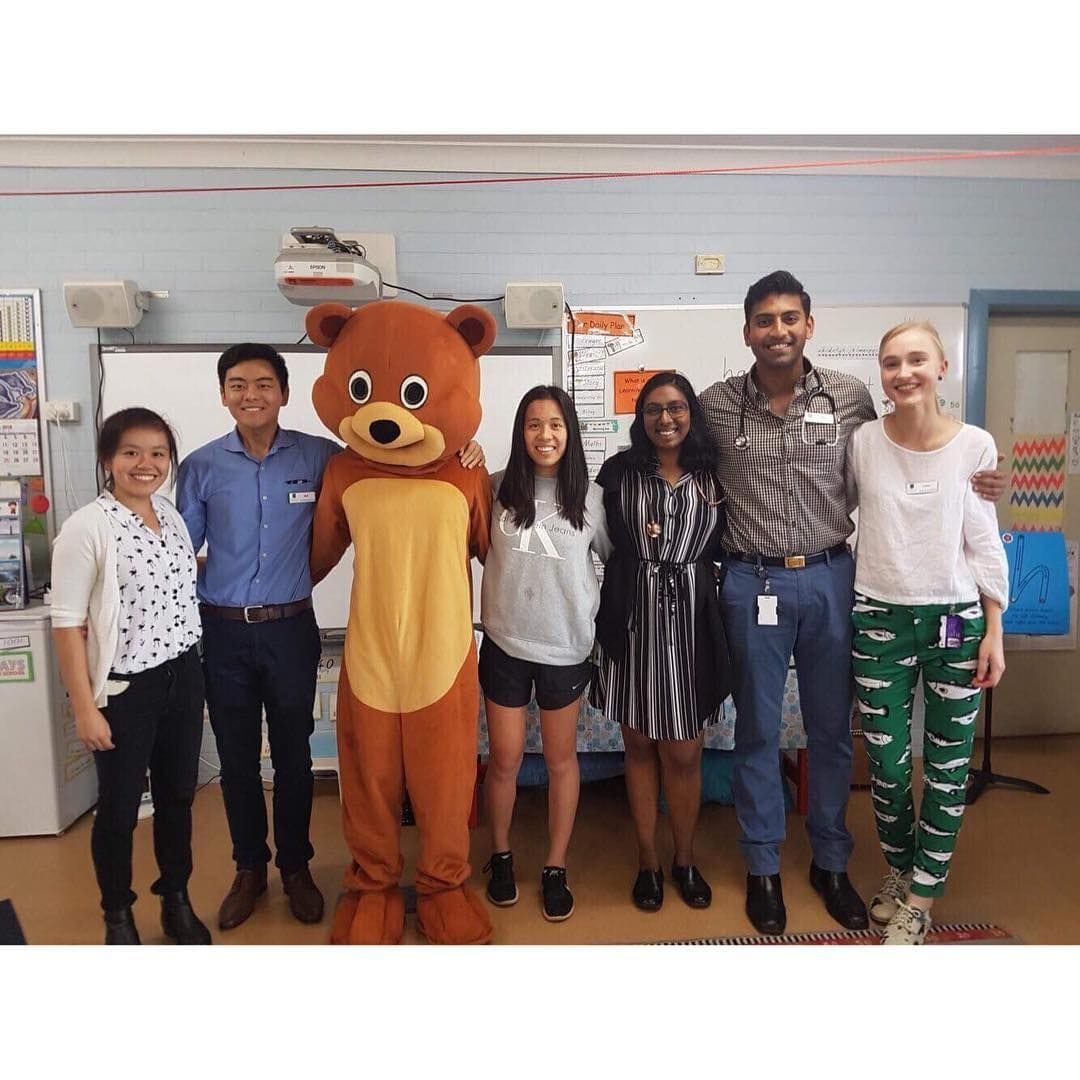 January 2018
At the end of 2017, two medical students were awarded Ashintosh Research Scholarships and were able to undertake valuable research at the Queensland Brain Institute. This was the second year of this partnership and we are pleased to report that both the students and QBI had very positive feedback about the program. Many thanks to QBI for this opportunity!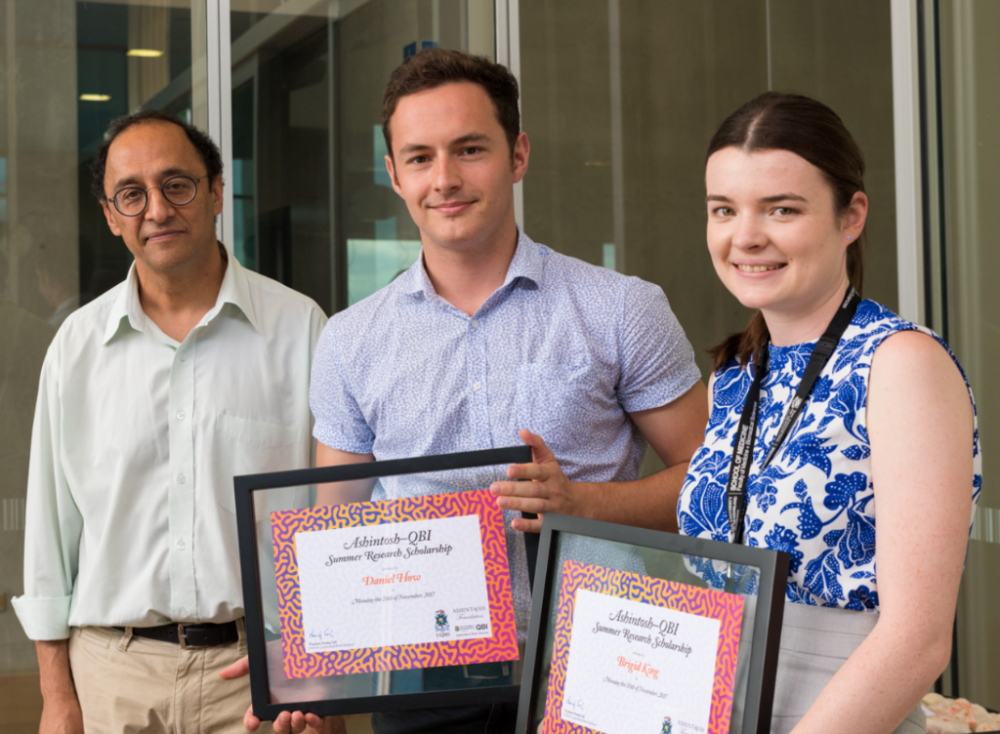 Keep an eye out later this year for more info about this opportunity.
November 2017
Teddy Bear Hospital
And that's a wrap for the 2017 Teddy Bear season! This year we have recruited many enthusiastic new teddy bear doctors and even started branching out to new schools at the Gold Coast! We would like to take a moment to thank our incredibly dedicated organisers Vivek and Danielle for all their hard work throughout the year and for making this initiative such a hit with med students and school students alike. We cannot wait for what's in store for next year!!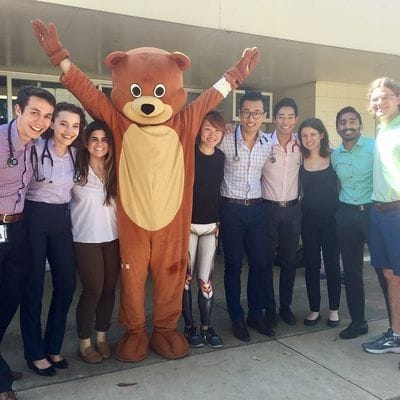 October 2017
National award for QMJ Jazz Gala!
The QMJ Jazz Gala has been voted as the Best Social Event of the Year by the Australian Medical Students' Association!! This event is the culmination of a year's worth of rehearsals involving current med students as well as doctors, and promises to live up to this amazing recognition!
September 2017
Coffeehouse II
Our second Coffeehouse was another huge success!! Students by day and musicians by night, talents across all instruments and genres were put on display at the Black Bear Lodge fuelled by an endless supply of coffee. There are only a few more Ashintosh events before the end of the year, so make sure you join us for some great times!
August 2017
Ashintosh runs Bridge to Brisbane
Congratulations to our medical athletes who participated in the 5km and 10km races at the 2017 Bridge to Brisbane! Pulses were tachycardic as personal records were broken, first-time racers crossed the finish line, all the while being supported by our favourite Big Ted. Check out the pictures below!
May 2017
QMO Raise the Roof!